Give shape to your projects in the name of handmade in Italy
For private individuals
The Papyrus tailored for you.
Il Papiro offers the possibility of personalizing most of the objects in the collection by hand through the hot stamping of your initials, dates or favorite phrases, in order to create an object that is unique and special. It also creates business cards and wedding invitations to accompany you on every important occasion.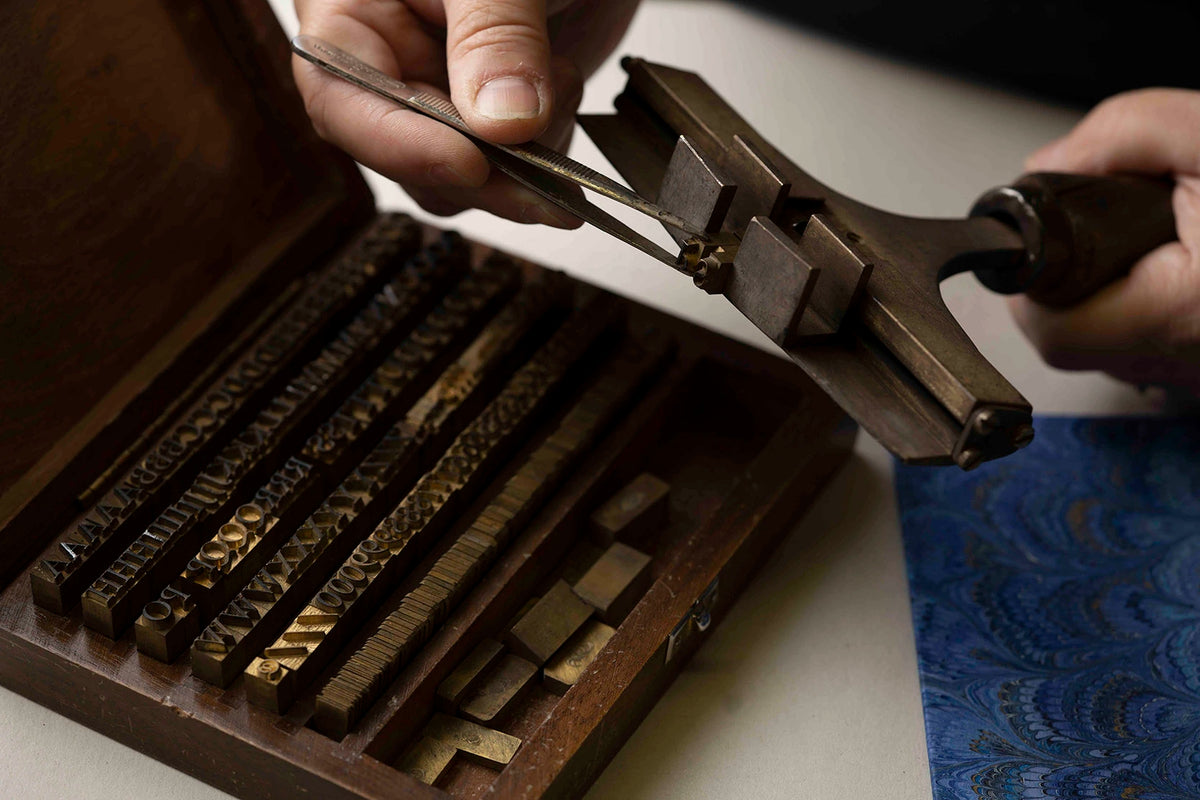 For companies
Our Corporate division designs, develops and creates an ad hoc customization service dedicated solely to your company. In harmony with your needs, our designers create, together with the wisdom of our master craftsmen, notebooks, hand-decorated papers, tickets, photo albums, stationery accessories and many other products that contribute to making your business unique.
From the initial design to the handmade creation of the finished product, with passion and dedication, we make the fusion between your idea and the history, values ​​and tradition of our work possible.
Each product is a unique piece that combines our attention to detail with your identity.